MT BAKER WASHINGTON PET FRIENDLY LODGING
The beautiful Mt. Baker region includes; Silver Lake, Maples Falls, Glacier Springs and the Mt. Baker Highway, Rim and Snowline. This a scenic region with miles of hiking trails and pet friendly lodging rentals for every style and budget. Mt. Baker Lodging offers many selections when it comes to Washington pet friendly lodging. You will enjoy our suggested WA Pet Friendly vacation rentals, cabins, lodges, and hotels.
WASHINGTON PET FRIENDLY LODGING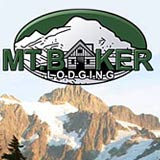 Mt. Baker Lodging ~ Maple Falls, WA
Mt. Baker Lodging is your source for private, self-catered, fully equipped cabins, cottages, condos, chalets and executive vacation rental home accommodations at the gateway to Mount Baker. We have pet friendly accommodations available.
---
---


Pet Friendly Marriott Hotels | Washington
Visit Washington with your dog or cat and stay at a sensational Marriott pet friendly hotel. We found Marriott Pet Friendly rooms and suites in Seatle, Aberdeen, and throughout the great state of Washington. Marriott members check local rates and specials by following the link below.
Visit All Marriott Pet Friendly Hotels in Washington
---
Washington Pet Friendly Lodging by City
Seattle WA Pet Friendly Lodging
Aberdeen WA Dog-Friendly Lodging
Ocean Shores WA Pet Friendly Lodging
Add Your Washington Pet Friendly Lodging Property to Bring My Pet.
Place Your Ad Online.
SEATTLE, WASHINGTON PET FRIENDLY LODGING
WASHINGTON PET FRIENDLY HOTELS
If business travel sends you to Seattle, consider yourself blessed. Seattle is a city so seductive that even an anxious Type A road warrior will find himself stopping along the waterfront to sip a cup of coffee — hey, this is Seattle, right? — and drink in the view. The pet traveler will find some excellent choices for pet friendly hotels, resorts and inns. Choose from pet friendly suites, lodge rooms, and first class accommodations.
Note: Pet policies are subject to change without notice. Every attempt is made to keep this pet friendly lodging site current and accurate, however we can not be responsible for individual hotel and inn policies. It is advisable to contact the lodging properties prior to your arrival to confirm pet friendly lodging policies.
Add Your Pet Friendly Property to Bring My Pet. Contact us.