Bring My Pet is the pet friendly lodging site that helps pet owners locate dog friendly and cat friendly lodging anywhere. Our recommended pet friendly inns, pet friendly hotel suites, dog friendly inns and dog friendly vacation rental lodging properties not only accept pets – they love pets, and welcome pet travelers and pets like only a true pet lover can.
Pet Friendly Lodging US Dog-Friendly Hotels & Inns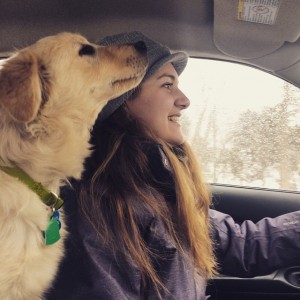 We found great pet friendly lodging, dog-friendly hotel suites, pet friendly inns and vacation deals from local inns and major hotel chains like Marriott, Hyatt Regency, Hampton Inn & Suites, Best Western Plus, Doubletree, Westin, Holiday Inn and others.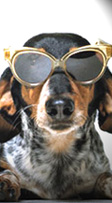 From unique boutique dog-friendly hotels to pet friendly B&Bs and lodges.
Consider a pet-friendly New Hampshire vacation. The choices will amaze you. With pet-friendly lodging specials in all 50 US states and worldwide pets accepted vacation resorts and suite hotels, there is no reason to leave your pet behind.
Another pet-friendly vacation destination in New England is Vermont. The historic Middlebury Inn and Stowe area Sunset Motor Inn are both Vermont Pet-Friendly lodging favorites.
When it's time to travel, bring your pet! Explore all of our suggested US pet friendly lodging accommodations by state. Thank you for bookmarking Bring My Pet. Please share this pet-friendly travel resource with your friends that own pets.
Pet Friendly Travel is easy when you take a moment to explore the best Pet Friendly lodging room and suite options available. We found California Pet Friendly Resorts, Washington state Pet Friendly Vacations, New Hampshire Pet Friendly Cottages, Vermont Pet Friendly Inns, Cape Cod MA Pet Friendly Accommodations, Florida Pet Friendly Motel Suites and sensational US Pet Friendly hotel suites and rooms in every state.
Help Find Pet Friendly Lodging
We are always interested in discovering new pet friendly lodging accommodations inns that accept pets, hotel suites that allow dogs and cats and other pet-friendly hospitality accommodations in the US or worldwide. Contact Bring My Pet to feature your Pet Friendly lodging accommodations, travel comments or pet-friendly updates.
US Pet Friendly Vacations
Bring My Pet is proudly made in America. We are pet lovers and travel often. Bring My Pet is about recommending truly pet-friendly lodging accommodations that do more than just allow you to stay with your pet. Our goal is to help you find exceptional, affordable pet friendly hotel suites, inns, resorts, and vacations that exceed your travel expectations. Thank you for visiting. Please share your pet photos on Facebook or Twitter.
Do you offer Pet Friendly or Dog-Friendly lodging? Contact us for more information about how we promote your Pet Friendly business. Put new media, social media and the power of the internet to work for you. We prefer to speak with our marketing partners – call us at 1-802-221-1498.