Holidays With Your Pet
Keeping Your and Your Pet Safe During Christmas & New Years
View the Pet Safety Tips and stay safe during the holidays. Have a Safe & Happy New Year for you and your pet from Bring My Pet.com. Special thanks for sharing this pet safety video.

---

Bromley View Inn ~ Bondville, VT
Bromley View Inn is southern Vermont Pet Friendly Inn and Ski Lodge located between Manchester, Bromley Mountain Resort and Stratton Mountain Resort.
---
Include Me shortcode: file not found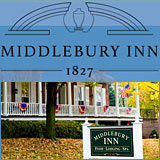 Middlebury Inn ~ Middlebury, VT
Complimentary Afternoon Tea, Breakfast, Lunch and Dinner in Morgan's Tavern, Full Bar featuring Local Vermont Wines and Beers, Free passes to Middlebury Fitness, Complimentary Wireless Internet, Cable HDTV, Business Center, Morning Coffee in the Lobby, Safe Depost Box at Front Desk, Free Parking, Accessible Rooms and Pet Friendly Rooms.
---

Cavendish Pointe Hotel ~ Ludlow, VT
A truly accommodating country hotel with 96 spacious rooms and suites, enhanced guest services and a new look. Enjoy beautiful pet friendly rooms and suites just minutes from Okemo Mountain Resort in Ludlow, VT
---
Include Me shortcode: file not found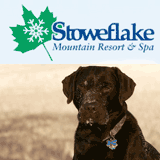 Stoweflake Resort & Spa ~ Stowe, VT
Stowe Area Pet Friendly Lodging is fantastic at Stoweflake Resort and Spa. Enjoy our world-class spa, state-of-the-art fitness facilities, two award-winning restaurants and luxurious accommodations. Your dog will have a great time on extensive dog trails located on our 60 acres of wide-open space.
---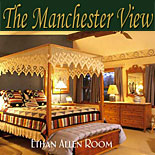 Manchester View ~ Manchester, VT
The Manchester View in Manchester offers southern VT's best AAA pet friendly accommodations. This fine lodging property combines the best of a classic Vermont country inn, motel or even a small hotel, with large rooms and suites, beautiful views and a very convenient location, minutes to Manchester Outlet Shopping, Stratton Mountain Resort, Hildene Estate, golfing, hiking, shopping.
---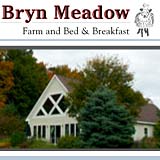 Bryn Meadow Farm ~ Charlotte, VT
A scenic VT farm where we raise registered heritage breed sheep. A relaxing pet friendly Vermont Bed and Breakfast – Enjoy a memorable stay at our VT countryside bed and breakfast.
---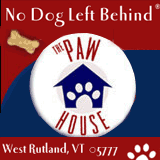 Paw House Inn ~ Rutland, VT
First class, tail proofed accommodations are lovingly designed for human and canine comfort. On site Dog Care Facility.
---


VT Living offers direct links to Vermont Dog-Friendly Lodging. Vermont Living Magazine presents the very best VT Pet Friendly rooms, Bed & Breakfast Inns, Motels, Motor Lodges, Hotel Suites and Resorts that will not only accept but welcome you and your pet. Compare VT Pet Friendly Lodging rates and find room specials. Read Trip Advisor reviews, lodging availability, ratings, and reservations..
Vermont Pet Friendly Lodging | Vermont Living Magazine
---

Pets Need a Vacation Too! Best Western welcomes pets at 1,900 hotels.
---
KEEPING YOUR PET SAFE DURING HOLIDAYS
Add Your Pet Friendly Property to Bring My Pet. Contact us.